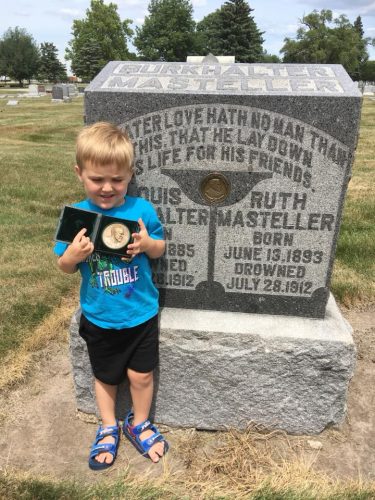 Three-year-old Andrew Graper stands in front of his great, great, great grandfather's grave site holding his original Carnegie Medal.
Louis G. Burkhalter, 27, died July 28, 1912, attempting to save his sister-in-law from drowning in Bradley, Ill.
Kara Graper, Andrew's mother, had a grave marker recessed in Burkhalter's headstone, 106 years after his death.
Graper and her children traveled 90 minutes last summer to view the newly installed marker.