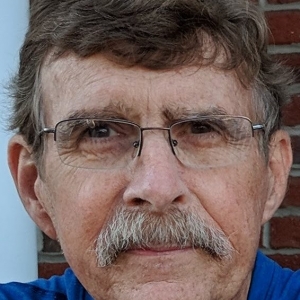 Douglas R. Chambers, 75, of Oakmont, Pa., died Thursday, Dec. 27, 2018.
Chambers was hired by the Carnegie Hero Fund Commission in 2002 as acting managing director and immediately assumed oversight of preparations for the Commission's centennial observance in 2004. It was no small task, as it included editing a book on the history of the Hero Fund and producing its accompanying video; orchestrating a dinner and ceremony, which featured noted historian David G. McCullough as speaker; putting together a display of medals from all of Carnegie's hero funds for debut at an American Numismatic Association Convention; and coordinating the production and distribution of a limited-edition medallion, made in the likeness of the Carnegie Medal, to circulate as a cultural artifact.
After the centennial, Chambers centered on outreach activities, including coordinating personal presentations of the medal both by himself and by a volunteer cadre of past awardees. Chambers made his last medal presentation in June 2016 before retiring.
The book that Chambers edited, A Century of Heroes, received an award of excellence in 2005 from Communication Arts, and it, with its accompanying video, remain a part of the awarding materials given to each Carnegie hero.
Chambers, born in 1943 in Johnstown, Pa., married his surviving wife, Christine, in 1964. He was a 1962 graduate of Johnstown High School and a 1966 graduate of the University of Pittsburgh. An accomplished athlete throughout his life, Chambers signed on as catcher for the St. Louis Cardinals, but an early season injury ended his baseball career. His sports passion then became golf, which he played for 37 years at Longue Vue Club, Verona, Pa.
Professionally, Chambers started a career in 1966 in marketing. According to his obituary, Chambers considered the 14 years he spent at the Hero Fund as the pinnacle of his career.
Chambers's efforts with the Commission were carried out with "competence and grace," according to Commission Chair Mark Laskow, "but we remember him for so much more than that. He was a wonderful man who holds a special place in the institutional memory of the Hero Fund and in the hearts of all of us who knew him."
Chambers is survived by his beloved wife of 44 years, three brothers, four children, and grandchildren.