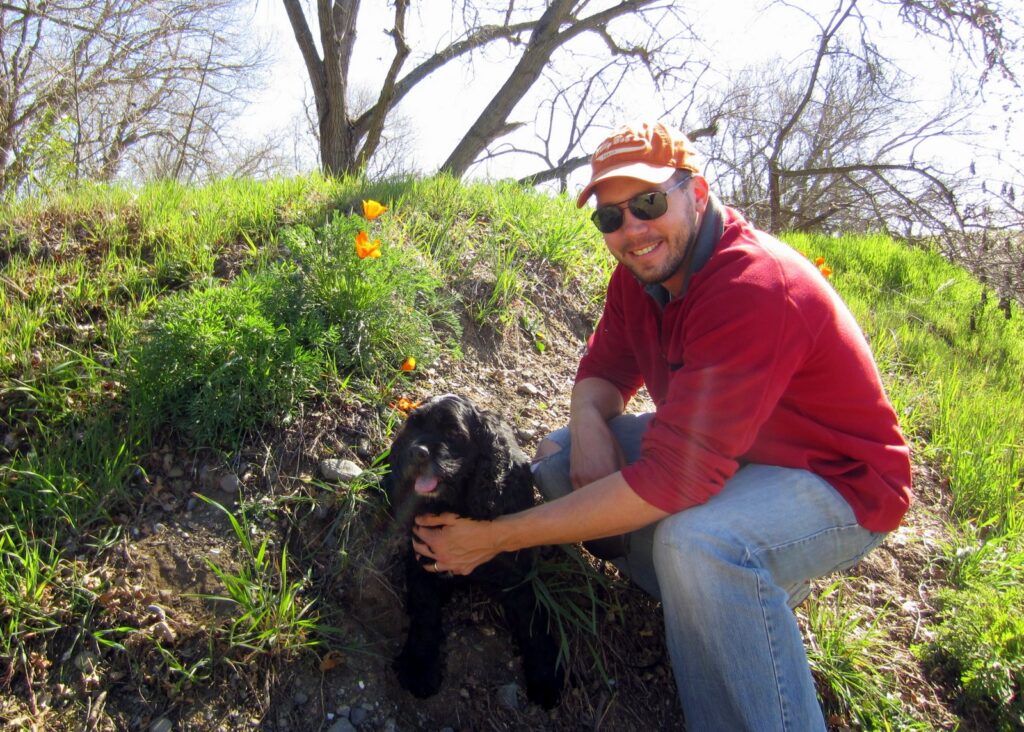 Carnegie Hero Philip Scholz never let his family forget about their beloved dog years after Sparky died. Scholz was 6 when they lost their pet, but Sparky made cameo appearances in almost all of Scholz's childhood drawings and he spoke of the dog frequently. Now his commitment to remember Sparky's legacy has come full circle with others committing the same to him.
The opening of a veterinary surgery center bearing Scholz's name in Pleasanton, California, is scheduled for next year, with nearly 90 percent raised of the $1.7 million needed.
In 2015, Scholz was posthumously honored with the Carnegie Medal after he died attempting to save a man from being struck by a train. More than a year earlier, Philip was commuting home from work when he saw a man lying on railroad tracks near a train station. As a train approached at 70 m.p.h., Scholz ran to the edge of the platform and extended his arms around the man before the train collided with them both. Scholz died on impact, but the man survived despite significant injuries.
In the wake of his death, Scholz's wife Emily has worked on preserving her late husband's legacy, just like 6-year-old Scholz did with Sparky.
"The worst part about losing someone is feeling that they're going to just be forgotten," she said.
She and others started the Phil Scholz Memorial Foundation. Its purpose: a "staging ground," where the money raised in Scholz's memory could be held; "It gave us time to think thoughtfully about what we were going to do with it," said Emily Scholz. Raised funds led to the creation of the Phil Scholz Memorial Trail, sponsorship of a memorial tile at Valley Humane Society, and donations to The American Red Cross and Baseball Buddies Foundation, a global organization that donates baseball gear to impoverished communities. These choices were inspired by Philip's love of hiking, baseball, his frequent blood donations, and his dog, Poppy.
Poppy, a cocker-spaniel, was 8 years old when Emily and Scholz adopted her.
"They were very close," said Roberta Scholz, Scholz's mother. A memorial bench and "the trail came about because these were his favorite places to walk with Poppy."
But the most recent fundraiser was closest to Emily's heart as well. "Phil had good memories of having a pet as a child," Emily said. They adopted several pets together, including Poppy, and during their marriage, Emily volunteered with the local humane society. In 2014, after Philip's death, Emily quit her job as a project manager at a consulting firm to work full-time at Valley Humane Society as the adoption and foster manager.
"It was clear [Emily] was a leader and committed to the cause," said Melanie Sadek, executive director of the humane society. "She evolved the foster program to the point where we were no longer limited by space in the building."
According to Sadek, the surgery center is needed in Pleasanton, California.
"With private practice vets overwhelmed with the 67 percent increase in owned pets in 2020, reduced cost services for rescues and shelters became harder to find. In addition, community members who have less than $950 per month in discretionary income continue to struggle with one-time necessary veterinary surgeries for their pets. This surgery center will provide that option and support rescues and shelters," she said.
The Phil Scholz Veterinary Surgery Center will increase accessibility to necessary surgeries even for owners that are struggling financially. Scholz's former employer Nvidia, a Fortune 500 tech company, launched an employee-based fundraiser that received more than $640,000 in donations —surpassing its $500,000 goal that allowed them to name the surgery center. The success of the fundraiser was due in part to Nvidia CEO Jensen Huang and his wife Lori matching all employee contributions.
"Many people don't realize how incredible their culture is," said Sadek, who wrote to Huang about the surgery center.
She was told that "within a few hours" he sent the message down the line: "We need to do this."
Valley Humane Society is still receiving donations as it approaches its $1.7 million goal. The surgery center is planned to open in March 2022.
For Emily, this has been a passion project, "It's really touching seeing the whole community show that they're missing Phil also. It's nice to know I'm not alone," she said.
— Elijah Lambiotte, outreach intern