Carnegie Medal presentation to Carnegie Hero Allen Sirois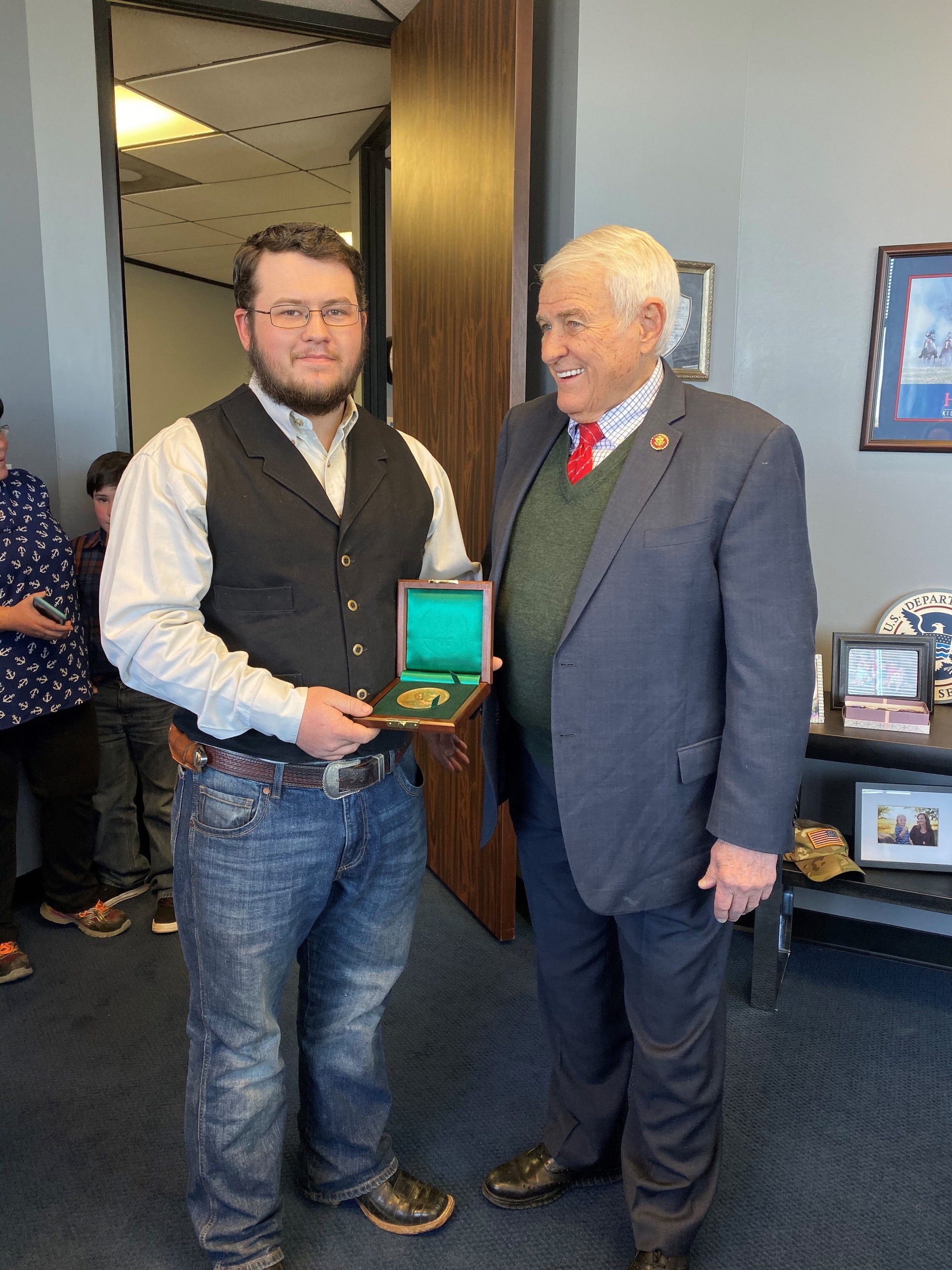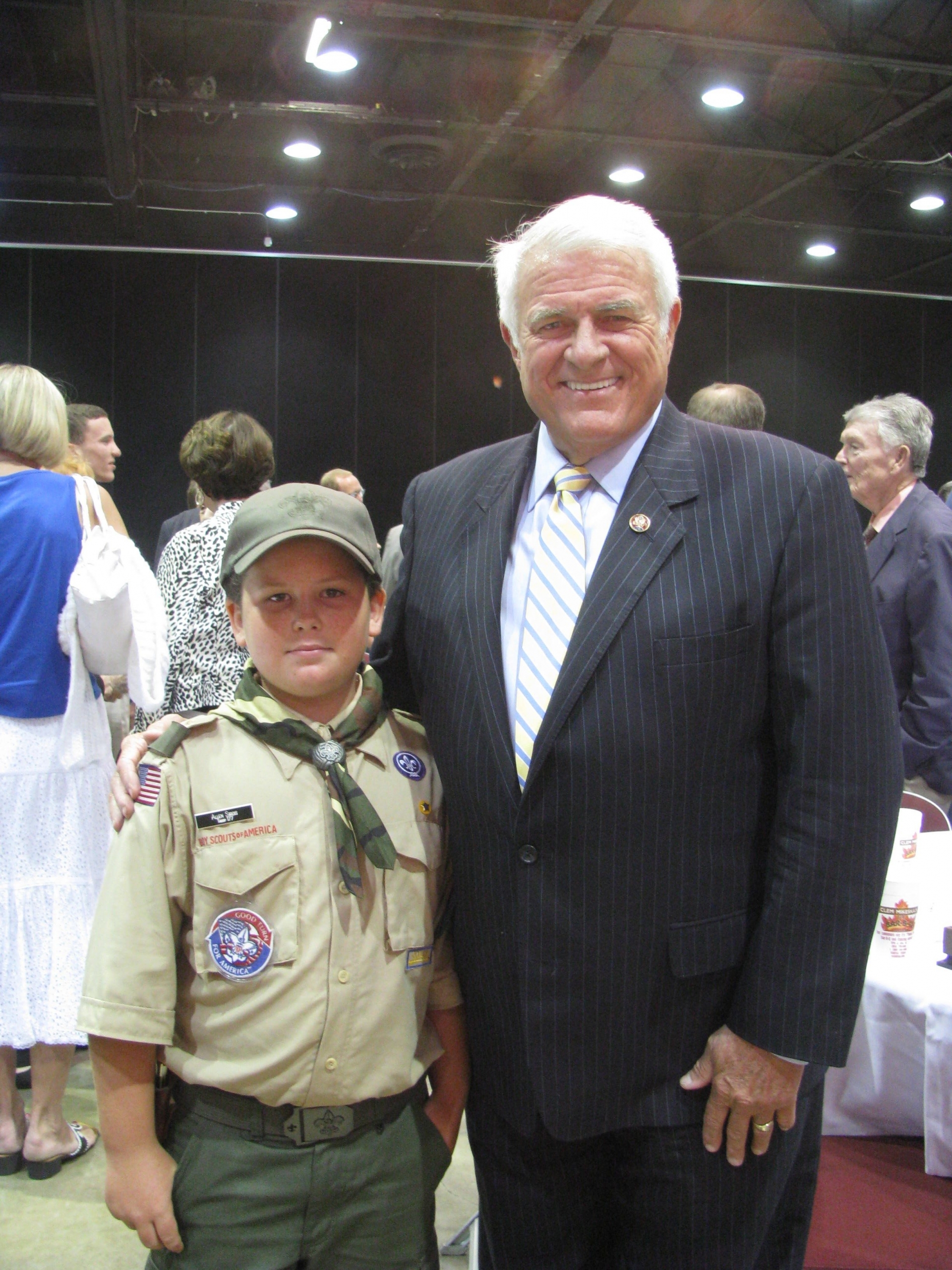 U.S. Rep. John Carter re-met Carnegie Hero Allen Sirois, Dec. 23, 2019, when he presented the Carnegie Medal to him at Carter's office in Round Rock, Texas.
Sirois responded to the scene of a May 26, 2018, highway accident in which a concrete mixer truck overturned onto its driver's side. The 60-year-old driver was trapped inside as flames burned in the engine area. Sirois climbed the truck, opened the passenger door, reached into the passenger compartment and, with difficulty, pulled the man partially out of the cab. Another man moved onto the truck and fully pulled the driver to safety.
Carter and Sirois first met in 2008, when Sirois, around age 10, posed with him at a Boy Scouts of America Citizen of Distinction banquet for Longhorn Council.