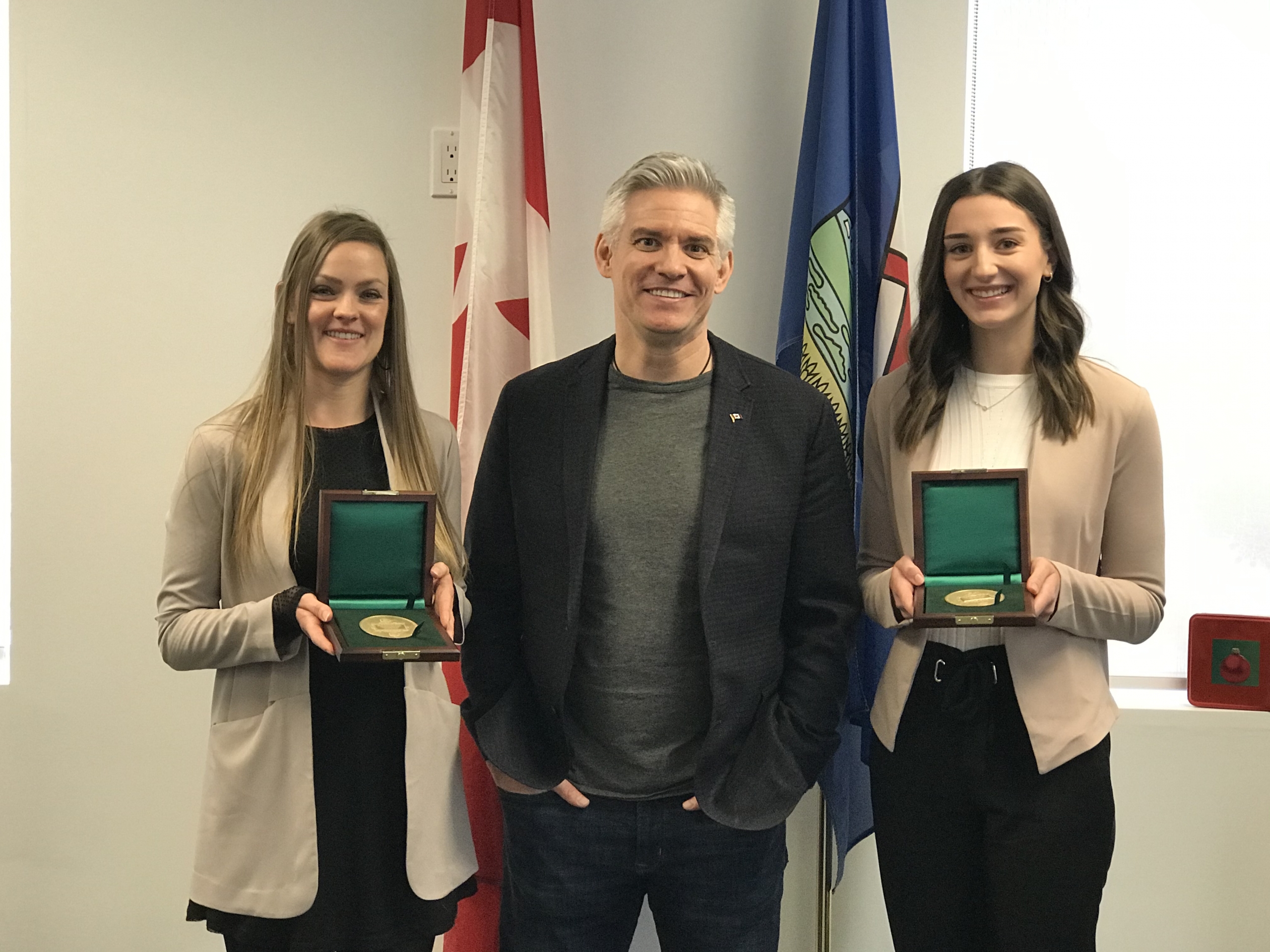 Carnegie heroes Sommer Marie King, left, and Rebecka Blackburn, right, pose with Mike Lake, member of the Canadian Parliament. Lake presented the award to the duo Dec. 15, 2019 at his Edmonton, Alta., office.
In June 2018 the Leduc, Alta., residents entered the North Saskatchewan River near Devon, Alta., to rescue a man who was flailing in the middle of the river.
Blackburn, a trained lifeguard, reached the man first.
She later told Global News, "I never felt out of control and then having him panic and push down, plus trying to fight the current, was really scary."
King entered the river to assist Blackburn after seeing that Blackburn was having trouble towing the man to shore, she said.
Lake represents the Edmonton-Wetaskiwin region.