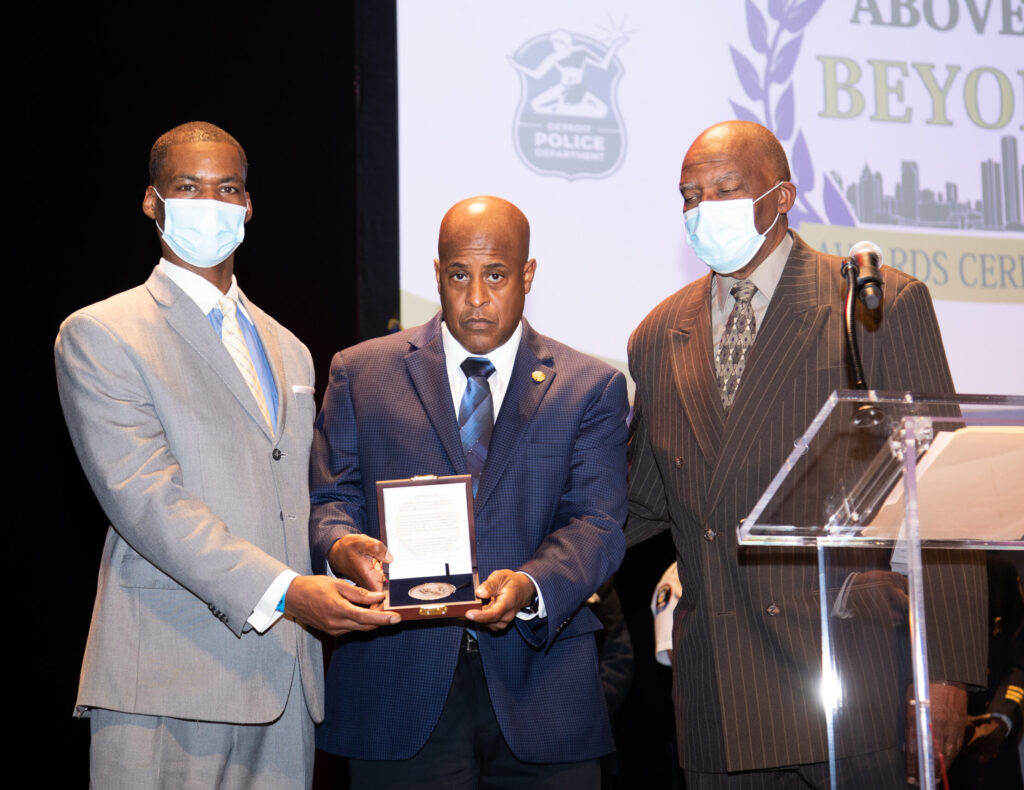 Detroit Fire Commissioner Eric Jones, center, presented the Carnegie Medal posthumously awarded to Sivad H. Johnson to his brother, Jamal, left, and father, William, on Nov. 18, 2021. Johnson, an off-duty Detroit fire sergeant, died attempting to save three children from drowning in the Detroit River off an island beach in Detroit on Aug. 21, 2020. A firefighter for 26 years, Johnson was not assigned to a water-rescue unit and entered the swift current without any safety equipment. He had been at the beach with his 10-year-old daughter, the younger of his two children. Johnson advanced toward the three endangered children, who were struggling in the water; a boat also responded to the scene. Ultimately, the children were safely removed from the water. Divers located Johnson, who had submerged, the following day; he had drowned. Jones presented Johnson's medal during the Detroit Public Safety Foundation's "Above and Beyond" awards ceremony.
"We are immensely proud of Sgt. Sivad Johnson, and we are thankful that the Carnegie Commission recognized his incredible act of love," Jones wrote to the Hero Fund upon
agreeing to present to Johnson's family. Both Jamal and William Johnson also served as Detroit firefighters. Photo courtesy of the Detroit Public Safety Foundation.