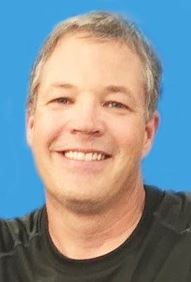 Todd D. Clausen, 49, of Sioux City, Iowa, died Sunday, Aug. 29, 2020, after a three-year battle with stage-four pancreatic cancer.
In 2016, Clausen was awarded the Carnegie Medal for helping rescue a 2-month-old baby from a burning SUV on an interstate highway on June 9, 2015, in Summit, South Dakota. The baby was in the backseat of an SUV that was pulled onto the shoulder after fire broke out in the rear. Clausen, 44, sales representative, and another motorist stopped at the scene. The other motorist struck the window with a fire extinguisher. Together, he and Clausen, freed the infant through a rear window. Clausen unbuckled the baby from his car seat and carried him away, sustaining minor burns to his arms during the rescue.
He was also honored by the Sisseton Wahpeton Oyate of the Lake Traverse Reservation with a blanket ceremony. Clausen accepted the recognition for his heroism with humility, grace, and appreciation. However, according to his family, he struggled with unwarranted guilt in being unable to save the adult passenger, who later died from her injuries.
He was born March 7, 1971, to Larry Duane and Dorothy Janice (Hendrickson) Clausen, in Akron, Ohio, and was raised in Sioux City, Iowa. Clausen obtained a bachelor's degree from the University of South Dakota, where he was an active member of the Lambda Chi Alpha fraternity and the Strollers.
Clausen married Ivy Moss in 2004 and they raised two children, Samuel Raine and Laryn Janice. Clausen's favorite activity was parenting his children, and, according to his family, the most difficult part of his brave fight with cancer was his concern for their well-being.
In his career, Clausen worked as a tracker for the probation department at Sergeant Bluff schools and as a salesman of wine, pharmaceuticals, and Gerkin Windows & Doors. Clausen was survived by his wife and children; father; sister Tami Duane; brother, Tim Clausen; and grandmother, Marvis Hendrickson.