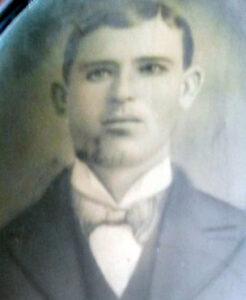 Eight grandchildren and their families gathered Aug. 16, 2020, at the Canoe Cove, Prince Edward Island, gravesite of Carnegie Hero William McRae on the 100th anniversary of his sacrificial death in which he attempted to save a 26-year-old man from drowning in the West River near Westville, Prince Edward Island.
On the evening of Aug. 16, 1920, it was dark when a passenger on McRae's power boat fell overboard while McRae and his business partner were traversing the West River.
McRae, 47, flung a life-buoy overboard, but the boat continued to move away from the passenger.
"I am going after him," McRae stated, according to his partner.
He jumped from the stern of the boat and swam away. His partner would not see him again but heard McRae shout encouraging words to the man twice. McRae and the man were found five days later; they had drowned.
McRae was awarded the bronze Carnegie Medal. He left behind a widow, Florence McRae, and nine children, who lived on a family farm in Bonshaw, Prince Edward Island. The local community raised $1,520 for the family. Florence McRae received monthly benefits from the Carnegie Hero Fund from 1921 until her death in 1943. One of their children, Inez, received assistance from 1944 until her death in 1967.
Great-great grandson Daniel Boudreau said that the family was happy to gather to honor McRae.
"The members of the family were constantly expressing their gratitude today for the continued link with the [Hero Fund]," Boudreau wrote to the Hero Fund. "It certainly is something that has and continues to touch many lives."