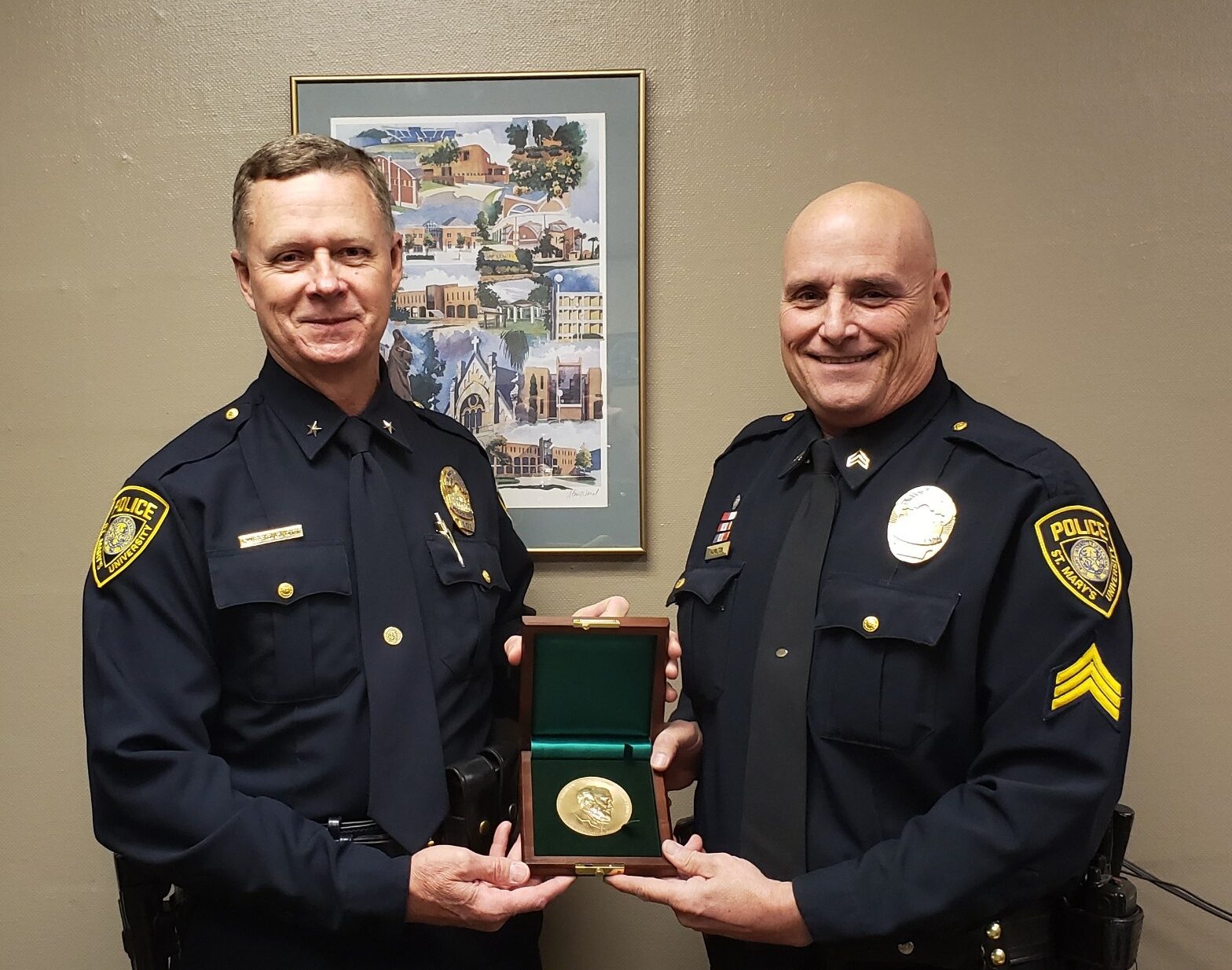 St. Mary's University police Chief David Ott, left, presents the Carnegie Medal to Sgt. Kenneth L. Hamilton, right, in a private, on-campus ceremony Oct. 1, 2020.
Hamilton, 54, was off-duty and driving home from a police shift on the campus when he saw a crashed and burning vehicle along a roadside in San Antonio at 3:06 a.m. on May 1, 2019.
Unable to break through the car's windshield with his metal police baton, Hamilton kicked and broke through the windshield after bystanders weakened it by tossing a large chunk of concrete into the windshield.
Hamilton then cut 48-year-old Tammy Cook's seatbelt before dragging her through the windshield opening by her wrists and to safety as the fire raged and increased.
Photo by St. Mary's University Police Department.