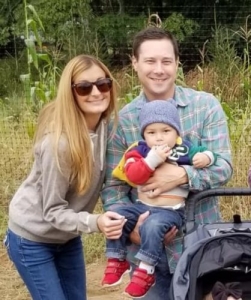 Arriving after a car crashed into Belleville's Passaic River on March 4, 2019, railroad signal maintainer Michael Benjamin James, 36, of Belleville, N.J., stopped at the scene and entered the 37-degree river.
The driver, Mariam S. Egberongbe, had escaped from the sinking car and positioned herself on its trunk. Despite still recovering from neck surgery, James swam to Egberongbe, grasped her, and towed her toward the nearest bank, which had no egress from the water.
James secured Egberongbe with a piece of wood as he attempted to move them closer to the bank. Those present at the scene, including three police officers, threw pieces of rope to them and worked to pull them to safety.
90388-10126
---
Related articles:
---