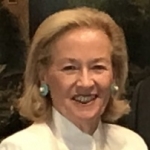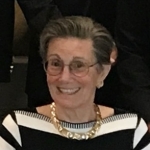 Long and faithful service by four members of the Commission was recognized at its 113th annual meeting in June 2017 – in addition to the celebration of Walter F. Rutkowski's 41 years of service.  Board Chair Mark Laskow presented framed resolutions to A. H. Burchfield III to cite his 30th anniversary with the Hero Fund and to Ann M. McGuinn and Sybil P. Veeder for 25 years of service.  In addition, Laskow was presented with a resolution by Vice Chair Nancy L. Rackoff for his 25th anniversary.
Burchfield has served on the Commission's Executive Committee since 1987.  In 1991, he was appointed to the Membership (now Governance) Committee and continues to serve there as well.
McGuinn, Veeder, and Laskow were all elected to the board in June 1992.
McGuinn was appointed to the Centennial Committee in 2002 and represented the Commission at the biennial awarding of the Carnegie Medal of Philanthropy in Pittsburgh, New York, and Edinburgh.
Veeder was appointed Executive Committee chair in 2002, a position she continues to hold, and in 2008 she was named to the Membership (now Governance) Committee.  Veeder is credited with initiating the Commission's post-traumatic stress disorder benefit for awardees, and she serves on the European Hero Funds Sub-committee.
Laskow chaired the Executive Committee from 1998 to 2002.  In 1994 he was appointed to the Finance Committee, and he became the Commission's seventh president in 2001 and then its first board chair in 2013.  He oversaw the Commission's centennial observance in 2004, and he largely conceived the Carnegie Hero Funds World Committee, still serving as its co-chair.
The resolution cited the members' selfless dedication and skill, stating the Commission appreciates the "four champions of the noble cause for which it was established."
---
Return to imPULSE index.
See PDF of this issue.