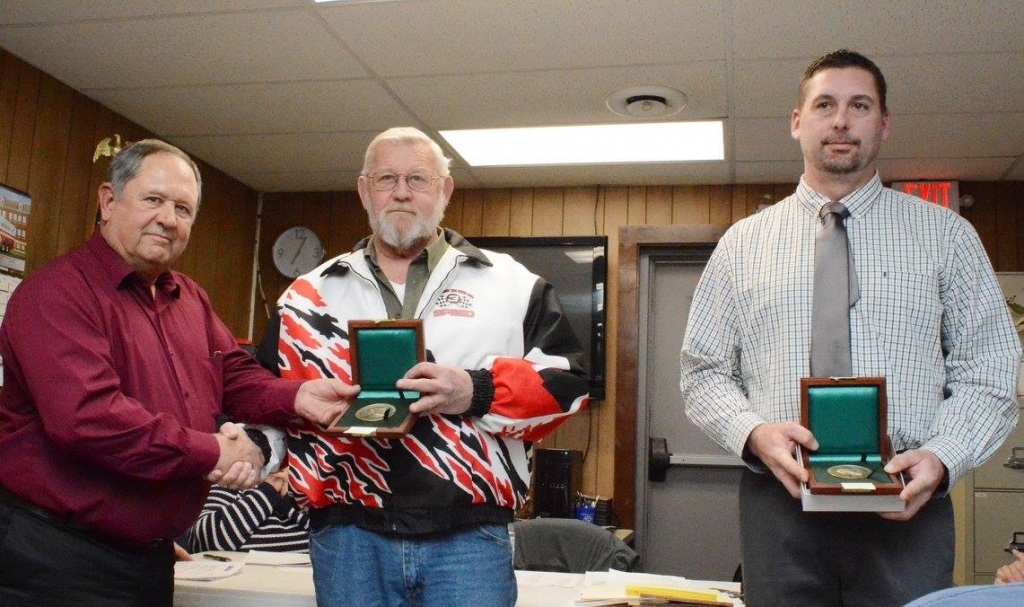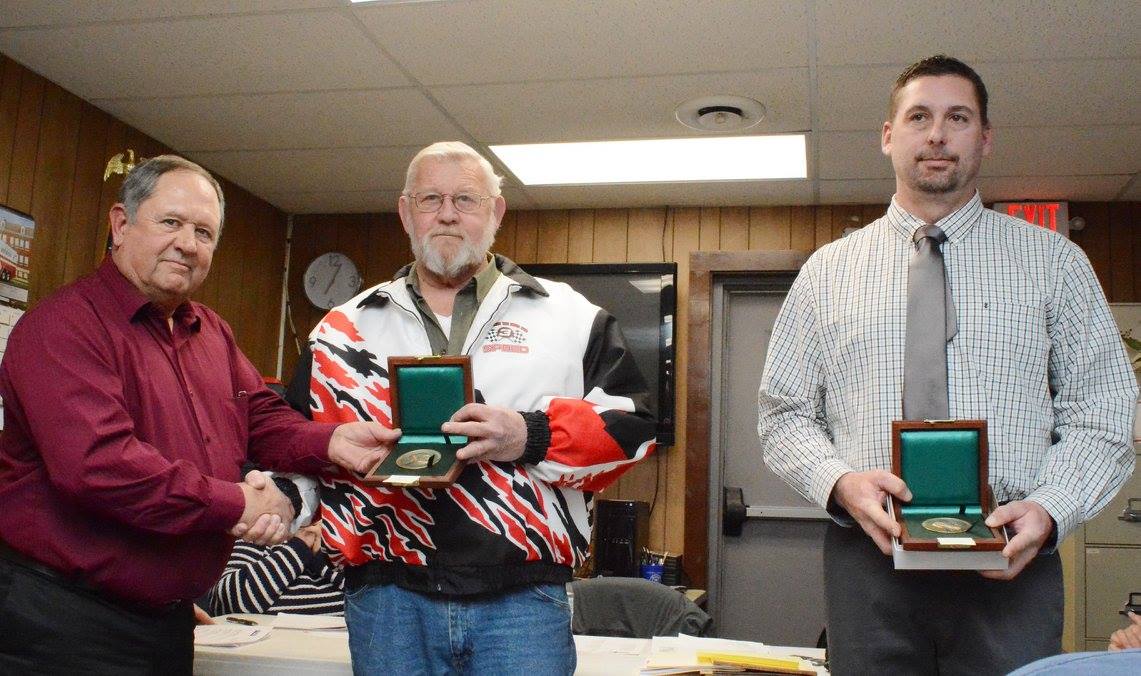 Richard Raab, left, a trustee of Amboy Township, Ohio, presented R. Wayne Trivette of Metamora, Ohio, his Carnegie Medal after Timothy A. Holtz II, right, of Sand Creek, Mich., was given his medal by Fairfield Township (Mich.) supervisor Larry Keck (not pictured) during a Fairfield Township board meeting in March 2017.  Trivette, a retired truck driver, and Holtz, a business operator, joined forces on July 21, 2015, to pull a 25-year-old woman from her burning sport utility vehicle after a head-on collision in Jasper, Mich.   After fighting the flames with fire extinguishers to limited effect, Trivette, then 67, and Holtz, then 35, worked to force the driver's door open, reached inside, and pulled the woman free, flames beginning to enter the passenger compartment.  Photo, by Hannah Warner of lenconnect.com, is provided as a courtesy by the Daily Telegram, Adrian, Mich. Read more.
---
Return to imPULSE index.
See PDF of this issue.