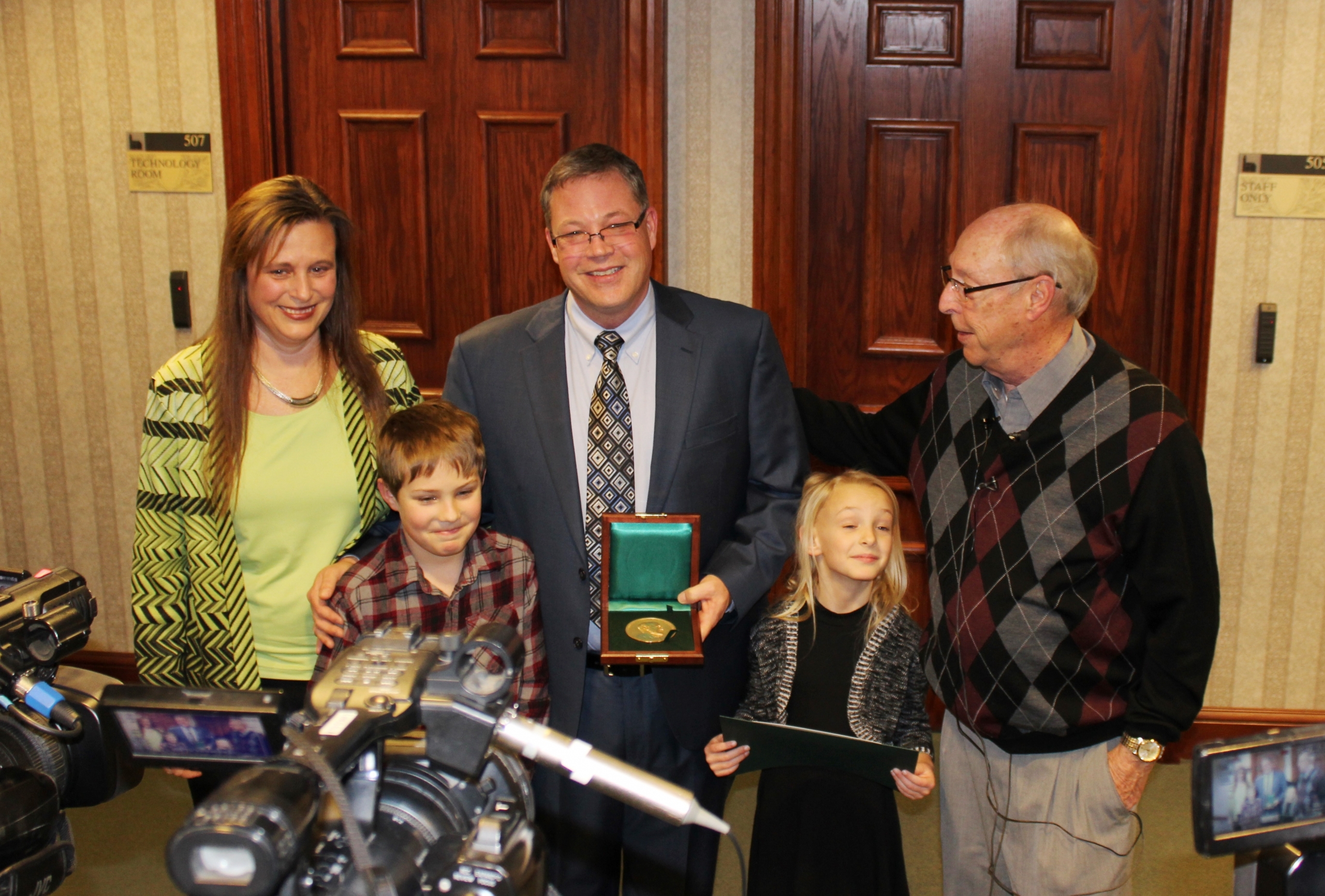 Sioux City (Iowa) Mayor Robert E. Scott, left, presented the Carnegie Medal to city resident Todd D. Clausen at a city council meeting in late January 2017.  Clausen was cited for helping to rescue a two-month-old child from the backseat of a burning sport utility vehicle after the vehicle caught fire while traveling on an interstate highway in Summit, S.D., on June 9, 2015.  A co-rescuer, Jameson Bartscher, was also given the medal, for his actions in behalf of the child and others in the vehicle.
---
Return to imPULSE index.
See PDF of this issue.